Extra-curricula activities
Clubs
The Clubs program gives opportunity to students to enhance their skills in a sport or activity they are interested in or to learn new skills, broaden their experience, skills and knowledge and to discover interests and talents. It extends their learning experience beyond the classroom.
Potterhouse School hosts a variety of clubs which take place for one hour, once a week in the afternoon as follows:
Kindergarten/Key Stage 1: 12:45PM Monday afternoon
Key Stage 2: 2.30PM Monday afternoon
Key Stage 3: 2.45PM Thursday afternoon
The choice of clubs varies from year to year depending on interest. Examples of clubs that students can choose from are: ballet, drama, swimming, football, basketball, art, robotics, iLab, Lego, beadwork, cookery, play craft, Zumba and dance.
There's something for everyone!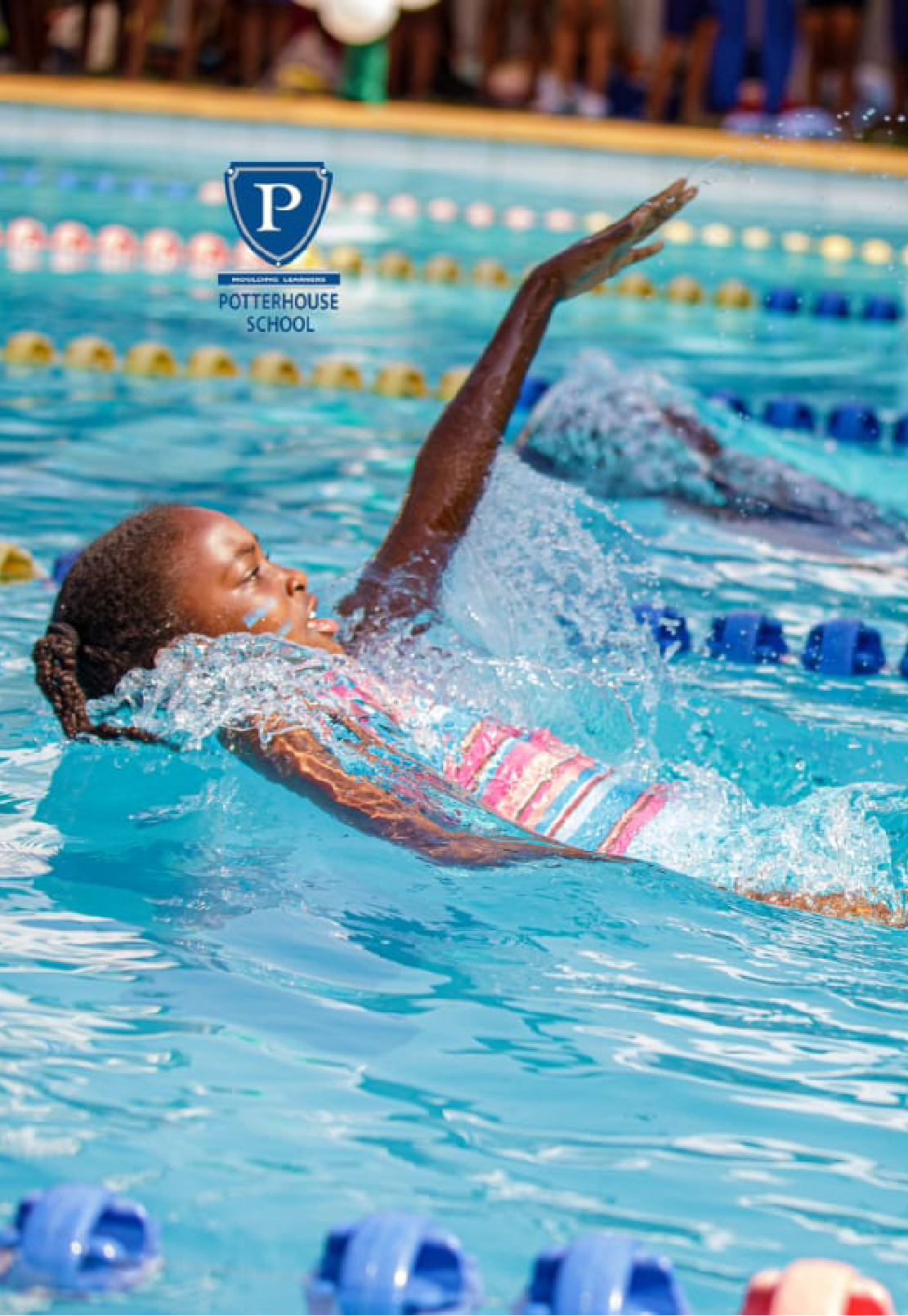 Dolphin
Dolphin is a unique Advanced Swimming Training programme that guides swimmers through a long term athlete development plan (LTAD) with a vision to compete at the Kenya Swimming Federation and eventually at international levels of competition. Dolphin provides a competitive aquatic program in a challenging, fun and caring environment, whilst promoting goal setting, life skills, team spirit and sportsmanship.
We aim to develop various personal attributes required for a swimmer to become a good competitor and hopefully a future champion. Swimmers participate in monthly galas at the county level and the results are recorded for reference and entry at KSF National Time Trials. At these trials students have the opportunity to compete at national levels. This can result in swimmers with the best times representing Kenya in Junior World Championships.
Our focus in Dolphin is:
To enhance and promote advanced swimming training in Kenya.
To develop and guide athletes to their full potential.
To actively support the pursuit of excellence.
To maximise potential and assist athletes to pursue high levels of achievement, encouraging them to aim for national and international levels of competition.
Dolphin runs as follows:
Tuesday – Thursday – 6:00a.m. – 7:30a.m.
Tuesday, Wednesday and Friday – 2:00p.m. to 3:00p.m. (KG and KS1)
Tuesday, Wednesday and Friday – 4:00p.m to 5:30p.m. (KS2)
Saturday 11:00a.m. to 12:00p.m. (All age groups)
Individual Music Lessons
We are proud to see our students' interest in learning to play musical instruments grow, evidenced by the burgeoning school band and students taking up Music as an examinable subject in Year 10 and 11.
We offer opportunities for students to learn musical instruments through individualized music lessons in our well-equipped Music Resource Centre.
The program offers:
Qualified teachers
Group lessons with a practical approach or one-on-one individual music lessons.
The opportunity to register for the ABRSM (Associated Board of the Royal Schools of Music) for Levels 1-8 Certification. Students with high grades at Grade 6 and above receive credit when joining some universities.
Our program is flexible, lessons are arranged at the convenience of the student: before or after school or at lunch break from Monday to Friday.