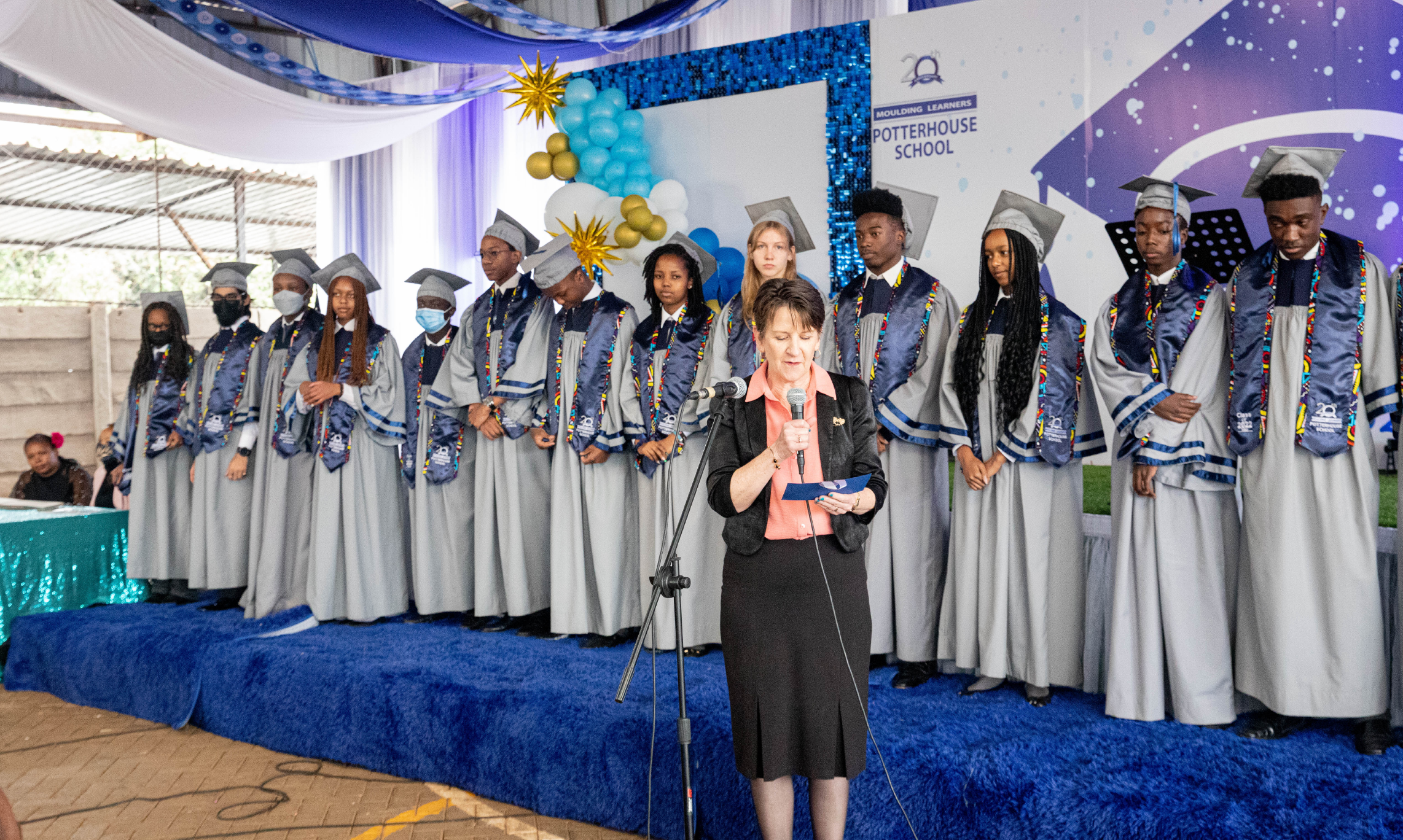 Key stage Three and Four
The high school was launched in 2012, beginning with Year 7. Since then, our high school has grown and we now offer Key Stage 3 (Years 7-9) and 4 (Years 10-11).
We offer a wide range of subjects as guided by the British National Curriculum (BNC) such as English, Mathematics, the Sciences, Global Citizenship, History Geography, Art, Music, French and Swahili.
Year 9 is the foundational class for the IGCSE course which commences in Year 10. Students sit for the examinations in Year 11. At the end of Year 9, students sit for Achievement Tests that are administered by Edexcel, the examination body run by Pearson International. The examinations that students sit for are Mathematics, English, Science and ICT. At the end of Year 9, students are guided by their teachers and parents on subject selection with the help of our Mentoring, Guidance and Counselling (MGC) Department.
Upon successful completion of Year 9, students graduate to Key Stage 4 (Year 10 then to Year 11). In Year 10, students start preparing for the IGCSE course focusing on the subjects they have selected. Students are required to take a minimum of five subjects, including Mathematics, English Language and at least one Science subject (Physics, Biology or Chemistry). In Potterhouse, Literature is also a required subject. They can then choose other subjects in areas of their interest such as another Science subject, subjects in the Humanities, Arts and a modern foreign language. The subject choices within this framework are flexible and the individual needs of a student are taken into account.
For students to proceed to the next level, they are required to pass in at least five of the O-Level examinations. This will enable them to progress to A-Levels (Year 12 and 13) before admission to tertiary institutions. Apart from A-Levels, Students can opt to pursue B-tech and IB options. Guidance on progression is again given by the MGC department.
We believe in the all-round development of students. We encourage them to take up co and extra-curricular activities such as swimming, soccer, netball, basketball and hockey. There are also a variety of clubs that students participate in relating to their interests. We focus on developing good character in our students, including opportunities to serve the community and to engage with both local and world issues. High School students are also given opportunity to serve the school through leadership positions such as class representative, house captain, student welfare captain and school president.